Elder and Shaper Influence on War for the Atlas
Path Of Exile
Date: Dec/28/17 04:31:27
Views: 3585
Elder and Shaper "influence" was added in Path of Exile's 3.1 update, and we're still learning how exactly it works. When you start exploring the Atlas ("mapping"), you'll quickly see the Shaper influence begin to appear on your maps. When you run an influenced map, you can find new "Shaper items," and fight stronger versions of the bosses.
Once you get into yellow maps (tier 6 and above), you'll eventually encounter the Elder. After this, both Elder and Shaper influence will appear on the maps, and the two will start fighting for control of the Atlas. If you run an Elder-controlled map, the Shaper will move in and take it over. If you clear a Shaper controlled map that's next to one controlled by the Elder, the Elder's influence will take it over.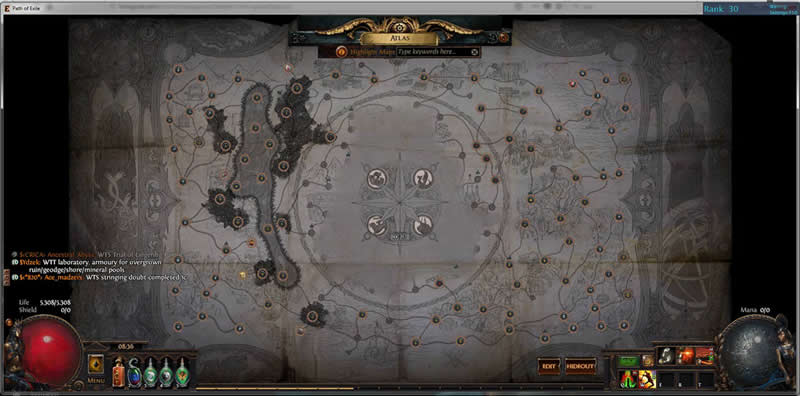 Once enough maps are controlled by the Elder, he and his guardians will appear on the Atlas. When this happens, the maps get a visual overhaul, and you can fight the four Elder Guardians, as well as the Elder himself, when you run them. There are three different difficulty tiers of Elders: white, yellow, and red, just like the maps. I've been grinding the Atlas since the new expansion was released, and I've only faced the white and yellow Elders so far–it was a serious challenge, so I'm expecting the red Elder to be incredibly difficult.