Path of Exile Remind: These Are Some of The Way to Scam
Path Of Exile
Date: Feb/05/18 15:34:46
Views: 2484
These are some of the way to scam, if other people know other ways that I didn't mention then please write it down to everyone to see. Because next league will be my first league to be a scum of the earth and try scamming everyone, and I need good advice to do it. And hope you want to join in on the fun, so we can have the cut-throat environment that this game is intended to have. Just make the life a living hell for newer player, so they know how to uninstall this game as fast as possible.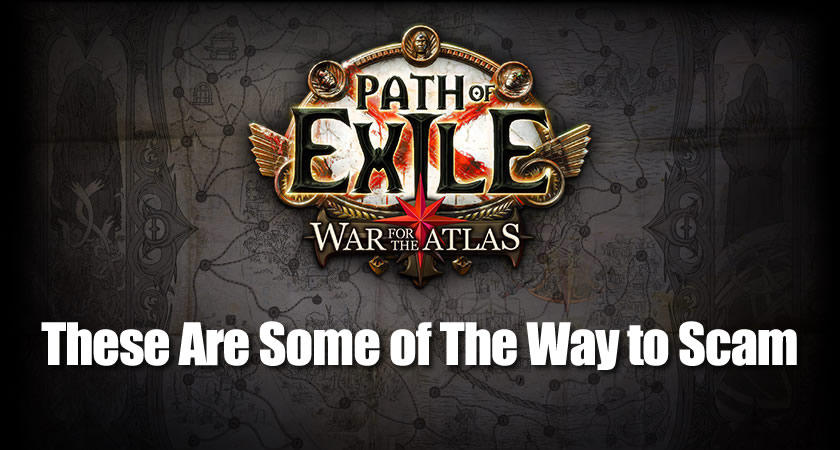 ①. Have an account with the desired item you want to scam people of. Now list it for the price that YOU want to buy them for (preferably a lot lower than the median price). Have a livesearch of the item you listed. Now what you do is just waiting until a lost soul underprice their items and you just snipe it! And if people want to buy your item that you priced, just ignore that msg.
②. The second way to scam idiots is to price a high valued 6 link for the market value, and then when they want the item you invite them. And after first attempt just cancel and tell them that you don't have space or shit. Then afterwards just have a 6 socket of said item and try to see if they take the bait!
③. If you find a desired item that is worth multiply exalts, you can try to cancel the trade and then try to trade him chaos and see if he bites. Another good way is: if you find a bisco for like 14ex. Then go to him and put in the trade window 14ex, and cancle for a shitty reason. Now what you do is unstack the 10ex so you have 1 ex. And try to trade 1 ex and 4ex in the trade window and hope that he doesn't notice that you have put 1 ex instead of 10ex.