A New DLC Come to The Elder Scrolls Online in November 7
The Elder Scrolls online
Date: Nov/04/17 17:38:54
Views: 4176
If you're looking for something different to play on your Xbox One this weekend, Microsoft has your back. From November 2 through November 5, all Xbox One owners with an Xbox Live Gold subscription can download The Elder Scrolls Online for free.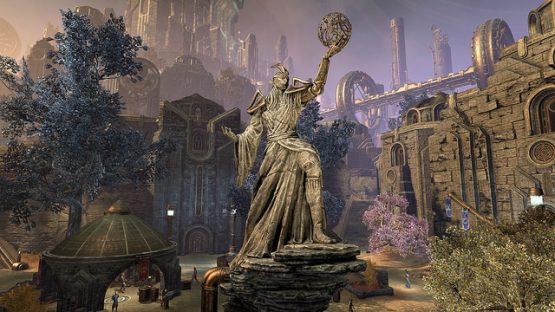 A Daedric Conspiracy to unravel — The Story Quest line: Something is amiss deep within the heart of the Clockwork City. Hidden away for centuries, Sotha Sil's creation is under siege by unknown forces, and it's up to you to discover the mystery behind it all! This all-new story builds upon the larger shadowy conflict between the Daedric Princes of Oblivion (first teased in the Orsinium DLC game pack and uncovered in ESO: Morrowind), but it is a stand-alone adventure in its own right, meaning you can jump in without having played any of the previously-released content.
A new customizable group challenge — The Asylum Sanctorium Trial: Both new and veteran 12-player groups alike will find a challenge in the Clockwork City's new Trial. This new group activity allows you to select how difficult the final boss fight will be. Depending on what you choose, you'll receive unique rewards that reflect the challenge! Enter the Asylum Sanctorium and deal with the unruly Saints — monstrous constructs long-abandoned by Sotha Sil.
A mechanical world to explore — The Clockwork City zone: Discover a world entirely crafted by the Tribune Sotha Sil in mechanical miniature. In this bizarre location, creatures, buildings, environment, and even some inhabitants are complex mechanical constructs. This clockwork world has its own wonders, but also its own unique dangers in the form of long-abandoned experiments. This new zone features two new World Bosses, two Delves, and a host of unique standalone quests and daily activities that will reward you with exotic new gear and items.