Sunwell
Sunwell is one of the most popular WoW private servers in the world, features 5,000+ regular player every day. Features same gameplay style and timely update with the official WoW server, Sunwell private server provides x7Exp rate, and x3 Reputation/Professions/Drop rate. Never had a WoW private server been so popular and so fair. Sunwell has its anti-cheat system, players who use hack tool will be banned permanently. It's just a substitute for the low Exp/Drop rate official server, not a cheater's paradise.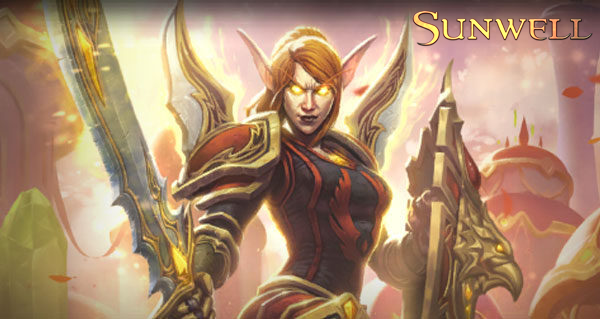 28
Mar
Since Blizzard think they should give the Horde Sunwell Infused Blood Elves, instead of green eyes they will have gold eyes, it becomes a hot topic in the Sunwell.

17
Mar
To celebrate the 42-days online of Angrathar while it reached 5000 players, Sunwell updated more content recently.