The Most Complete Fortnite Weapons Guide - Deathray
Fortnite
Date: Jul/18/18 11:31:36
Views: 875
Fortnite Deathray is a Legendary Raygun available used in Save the World, which is a totally automatic laser gun with high tech that uses Energy Cells and deals Energy damage. I think Deathray is awesome since it is pretty effective against all kinds of elemental enemies and has a fast rate of fire, high accuracy. Of course, you will need 24 Mechanical Parts, 7 Quartz Crystal, 1 Active Powercell, 8 Ore and 10 Batteries to craft it. Now, let's dive into the Deathray.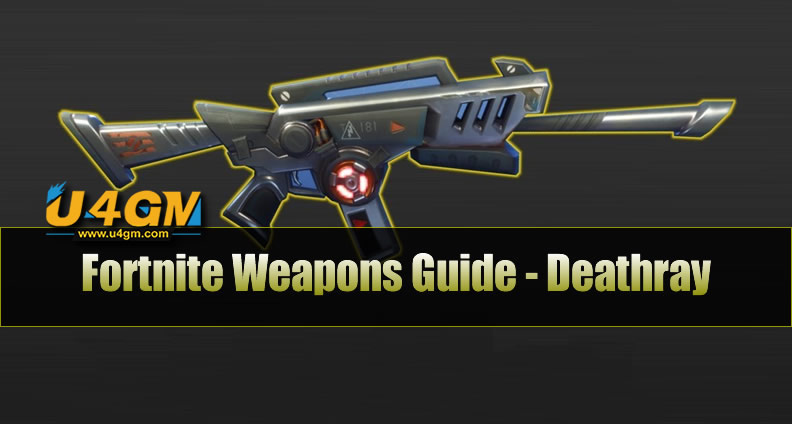 Bear in mind that Deathray has the other version, the Epic version of Deathray is the Raygun.
| | |
| --- | --- |
| Name | Value |
| Damage | 27 |
| Crit Chance | 5% |
| Crit Damage | +50% |
| Fire Rate | 8 |
| DPS | 665.3 |
| Magazine Size | 40 |
| Range | 4096 |
| Headshot Multiplier | +50% |
| Durability | 375 |
| Durability per Use | 0.07 |
| Reload Time | 3 |
| Ammo Type | Ammo: Energy Cell |
| Ammo Cost | 1 |
| Impact | 8 |
Raygun is readily available from the Vindertech Store in all Basic and Daily Llama Piñatas that contain ranged weapons, or it may also be offered as non-featured loot in Event Piñatas.
Pros:
Fast rate of fire.
High accuracy.
Pretty effective against all types of elemental enemies.
Cons:
Requires expensive ammo.
The demand for energy ammo is more.
Deathray vs Hunter-killer
First of all, I want to introduce Hunter-killer briefly. Unlike Deathray, Hunter-killer is a Legendary Semi-Auto Rifle and uses Medium Bullets, which rewards careful aim with high headshot damage, but may be fired rapidly in a pinch.
Some players may be confused, choose Deathray or Hunter-killer as their main AR? Though I prefer the Deathray, I will recommend Hunter-killer to you since crafting energy bullets is annoying as well as the only element Deathray can have is energy, it requires pricey ammo, and has a wacky recoil pattern.
Therefore, you better choose the hunter-killer if you're okay with carpal tunnel. And, as most players say, Hunter-killer is actually a beast, should you can fire fast enough it may very easily kill any target from close or far variety.
Fortnite Weapons News & Guides