Buy TERA Gold, Cheap TERA Gold for Sale, Fast Delivery - U4gm.com
Why Choose US
Fast Delivery
We understand the importance of fast delivery and our dedicated staff will do everything possible to get you your
TERA Gold
order as soon as possible.
Best Price
We offer the product you want at the price you deserve. We pledge to offer you the best service and best
TERA Gold
product at the best prices!
100% Safe
We Trade delivery method 100% safe and will take responsibility for that, we are experienced in the business and we can ensure that every order could be processed smoothly and efficiently.
Refund
In the process of purchase,if we do not fulfill the customer's order on time,a refund will be granted.The refund will be issued immediately.
How To Buy & Trade
Simply follow the four steps:
* Choose the platform [PC, PS4, Xbox One];
* Choose the server;
* Choose the amount of gold you would like to purchase;
* Add to cart, fill in the correct information and pay;
Our customer service will verify your order and guarantee safety! After verification, and the information is correct. Our Delivery department will send you gold through In-game Parcel Post. Fast no commission! U4gm has a personalized purchase page and a great user experience.
U4GM With TERA Gold
Although you can get gold in TERA through Quests, Dungeons, etc., it can be quite cumbersome. A useful shortcut is to buy TERA gold from a trusted RMT supplier in the market. U4gm is a trustworthy seller. U4gm mainly offers service for selling TERA gold. We do our best to provide the best service and help you solve your problems with the game so that you can enjoy TERA thoroughly.
U4GM's TERA project team has four departments
Production Department: This department has six employees. They are mainly engaged in the manual production of TERA gold. That ensures that we can provide cheap sources of gold and make transactions more safety.
Delivery Department: This department has four employees who are mainly engaged in the delivery of TERA gold orders. Their primary responsibility is to ensure that orders delivered within 5 minutes.
Customer Service Department: four employees in this department, their primary responsibility is Livechat connection to the website. Solve the problems encountered by some users during the purchase process.
Training Department: There are four employees in this department. Their primary responsibility is to handle manual processing of Power-Leveling orders.
Information Department: Their primary responsibility is to collect the latest news, guides.
Our Delivery Statistics
We know the essential about fast delivery for customers. By supporting all team here, U4gm could complete 91% of orders in 5 minutes. And for those orders with long time delay, we have a guarantee of refund - No delivery within 72 hours, a return will be unconditional. Delivery statistics are as follows. The data is real and reliable. (In TERA 91% Orders completed less than 5 Mins, 6.4% orders achieved 5 - 30 Mins, 1.9% orders more than 30 Mins and 0.4% order are refund money.)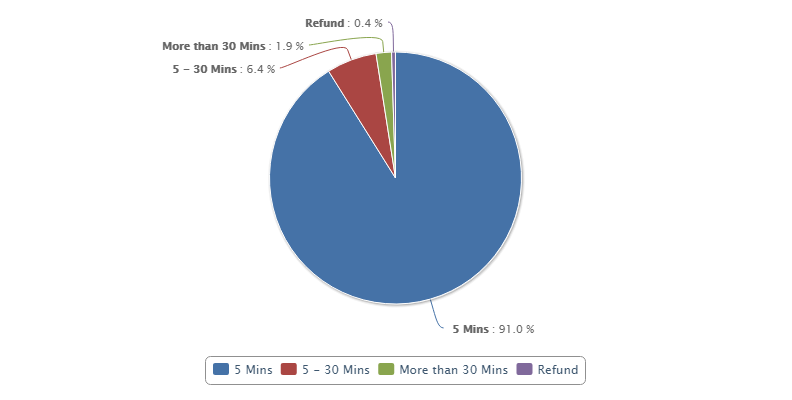 Our Price Superiority
We sell TERA gold is production by self, so we always sell at the lower price. We adjust gold prices in real time according to current market prices. That ensures you are buying at low prices on our site. You can also save money by ordering a significant amount of gold and using U4gm coupons.
Our Reputation
U4gm, which has earned a 9.3 user rating on Trustpilot. Click U4gm Trustpilot to check its reputation. There are a large number of positive reviews shows that U4gm service is excellent. U4gm is well ­known for the high­ reputation among TERA players. Shown below:

About TERA Gold
TERA gold is a necessary a part of character progression from getting started to finish the game. In addition to getting made use of to trade items in the auction house, gamers will require gold to purchase weapons, armor, products, and expertise as they level up. The usage of glyphs also needs players to get them from Glyph Masters. In addition to buying products from NPCs, the game also supports crafting professions. Therefore farming the part of gold in the game important and is without a doubt hugely sought after by TERA gamers.
How to farming gold in TERA?
* Doing Quests
Quests are offered by various NPC faction members, who will be rewarded for their effort with various rewards such as money or items.
* Joining A Guild
A guild is mostly a group of people joining together to play with the strength of the team to accomplish higher goals. Being able to achieve these goals means that the characters get more rewards such as XP, gold and other resources.
* Killing Monsters & Bosses
Monsters and bosses hunts are a fun and challenging way to collect gold and XP.
* Grinding
Take full advantage of your class's abilities. Just like you are advised in life to do something career-wise that will make you happy, you are encouraged to choose a money making technique that you will enjoy.
* Crafting
Tera provides six crafting skills (Weaponsmithing, Focus Crafting, Armorsmithing, Leatherworking, Tailoring, Alchemy). This makes for a very diverse and uniquely challenging way to make some gold and items.
About Tera
TERA is usually a massively multiplayer online role-playing game (MMORPG) developed by Bluehole Studio. The game was released in South Korea on 25 January 2011, in North America on 1 May 2012, and in Europe on three Could 2012, with closed and open beta testings taking location ahead on the launch dates. NHN Corporation, NHN Japan Corporation, En Masse Entertainment and Gameforge publishes the game in these regions, respectively. In February 2013 the game was renamed to TERA: Escalating concurrently together with the game's launch towards the free-to-play model.
In September 2014, the game was renamed to TERA: Fate of Arun within the really identical patch that added a brand new level cap and expanded TERA's horizons utilizing the new continent in Northern Arun: Val Oriyn "cut off within the rest of the globe for centuries, Northern Arun is frequently a land of savage jungles, colossal ruins, plus the undiscovered homeland from the Barakas." The patch became powerful on December 2014 in America and Europe.
TERA has just been released for PlayStation 4, and Xbox A single, with some necessary adjustments to make the practical experience improved suited for players obtaining a controller.
TERA could happen to become a great MMO. The world is significant, lovely and filled with content material. The gameplay itself is thrilling and fresh, having a lot to supply with regards to depth and accessibility. But TERA on Xbox is just not a terrific MMO. In its present state, it's not even a superb a single. The leveling encounter is awful, funneling players away within the open planet and into instanced dungeons and battlegrounds to level proficiently. The dungeons themselves are poorly balanced, providing enemies of small difficulty but high time to kill. But worst of all is Kumas Royale, which the game forces you into regardless of the mode giving no redeeming qualities. Once you lastly hit the cap, you will uncover difficult content material and disturbingly original costumes, but it is suitable after far as well long leveling up in strategies that fundamentally will not be entertaining. Even forgiving all that even though, functionality troubles plus a bounty of bugs will make particular the gameplay knowledge by no means runs smoothly. Inside a handful of patches, TERA may very well be excellent. Since it is, any other MMO on the marketplace will present you a higher sensible practical experience.