The Most Complete Fortnite Weapons Guide - Vindertech Blazer
Fortnite
Date: Aug/27/18 09:53:40
Views: 659
Fortnite Vindertech Blazer is one of a Legendary Vindertech Weapons used in Save the World. It is an Energy Machine Pistol makes use of Energy Cells which offers energy damage that is fairly helpful against all elemental enemy sorts. Fires pulses of energy at an incredibly high rate, even though consuming loads of ammo, can deal excellent damage. If you like this weapon, U4GM will be sold to you at a reasonable price as a professional selling Fortnite Weapons website.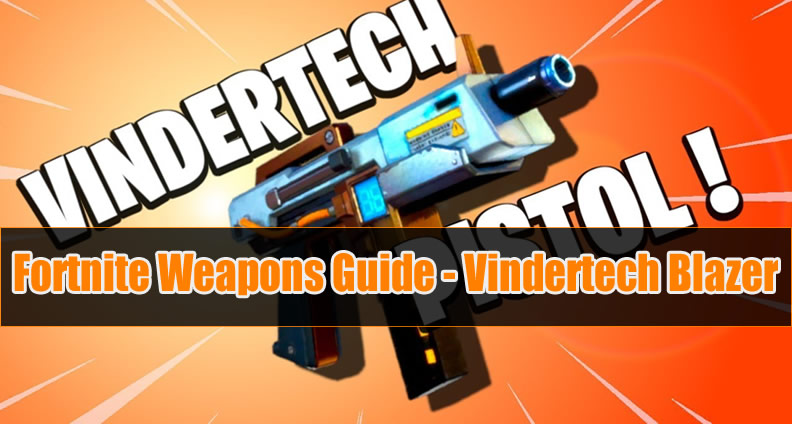 Keep in mind that Vindertech Blazer also has the other version:
Vindertech Repeater is the Epic version of this weapon.
| | |
| --- | --- |
| Name | Value |
| Damage | 24 |
| Crit Chance | 5% |
| Crit Damage | +50% |
| Fire Rate | 10.29 |
| Magazine Size | 45 |
| Range | 2560 |
| Durability | 375 |
| Durability per Use | 0.05 |
| Reload Time | 2.6 |
| Ammo Type | Ammo: Energy Cell |
| Ammo Cost | 1 |
| Impact | 23 |
Vindertech Blazer was accessible as featured loot in Storm Llamas bought from the Vindertech Store throughout the Mutant Storms event.
Pros:
The high fire rate.
Deals great damage.
Effective against all elemental enemy types.
Cons:
Consuming lots of ammo.
Vindertech Blazer vs Vindertech Sever
Vindertech Sever is actually a Legendary Vindertech Weapon. Fast-swinging axe that deals high damage, but relatively little knockback. Like the Vindertech Blazer, it deals energy damage which can be fairly helpful against all kinds of elemental enemies.
Relatively speaking, Vindertech Sever has higher damage than the Vindertech Blazer. But the Vindertech Blazer has a higher rate of fire. I prefer to Vindertech Blazer.
Fortnite Weapons News & Guides