How to Update E-mail address
YuGiOh Master Duel
Date: Apr/18/22 17:20:29
Views: 615
1. Konami official site
https://my.konami.net/

① Click Login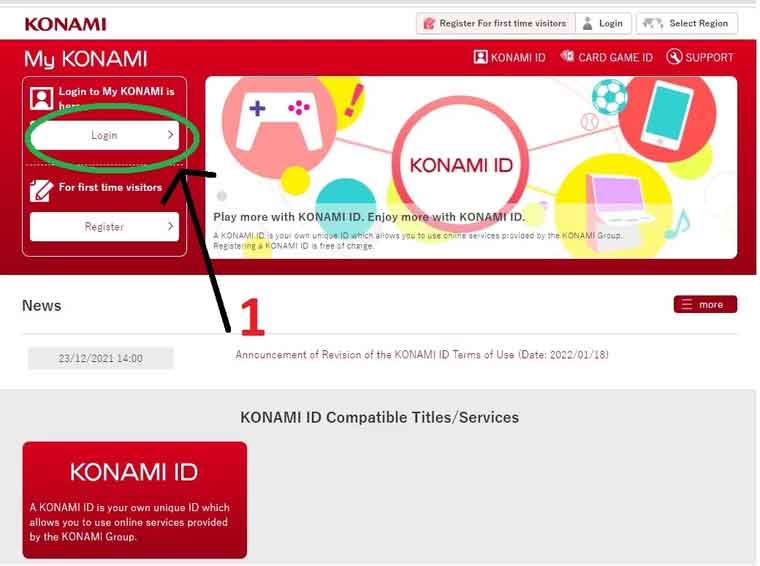 ② Enter Konami ID and password.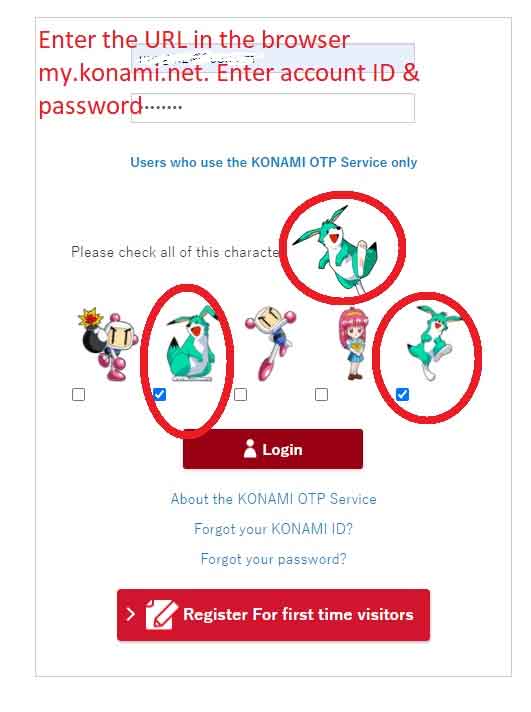 ③ Choose next time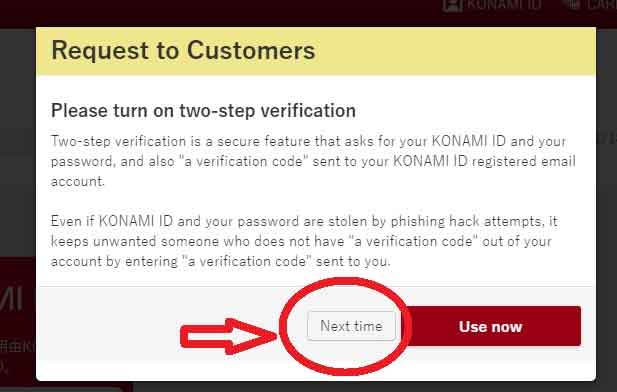 ④ Choose Update e-mail address.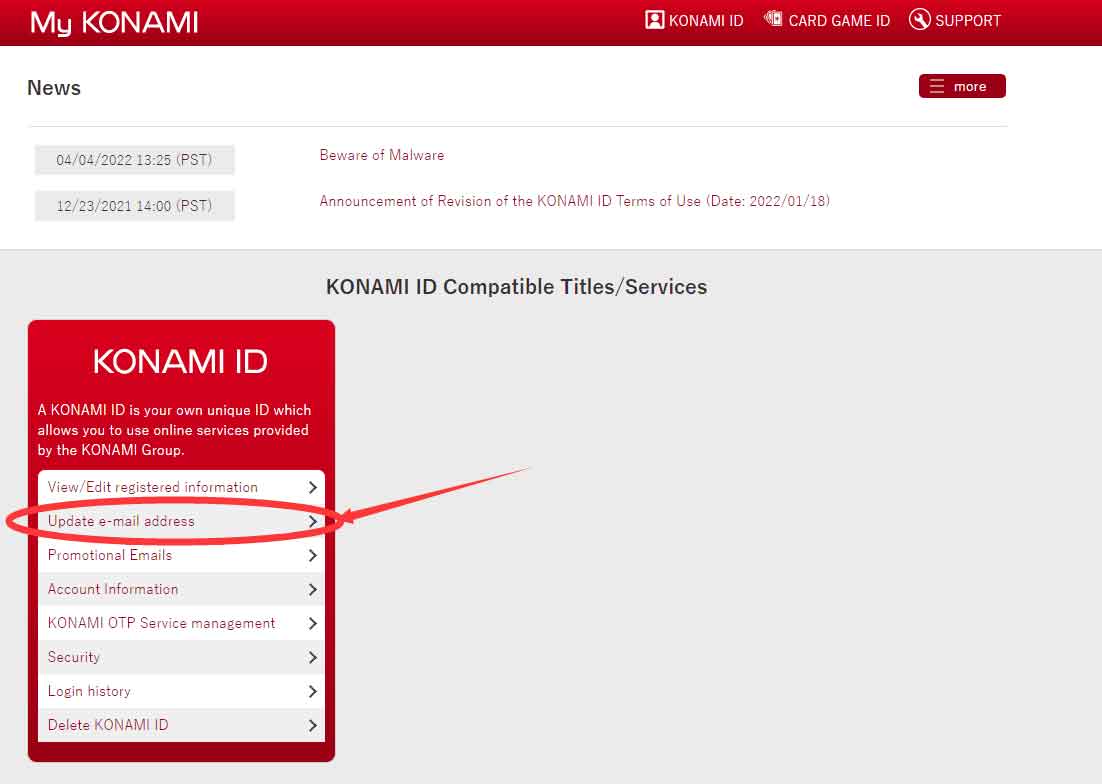 ⑤ Click Konami account E-mail address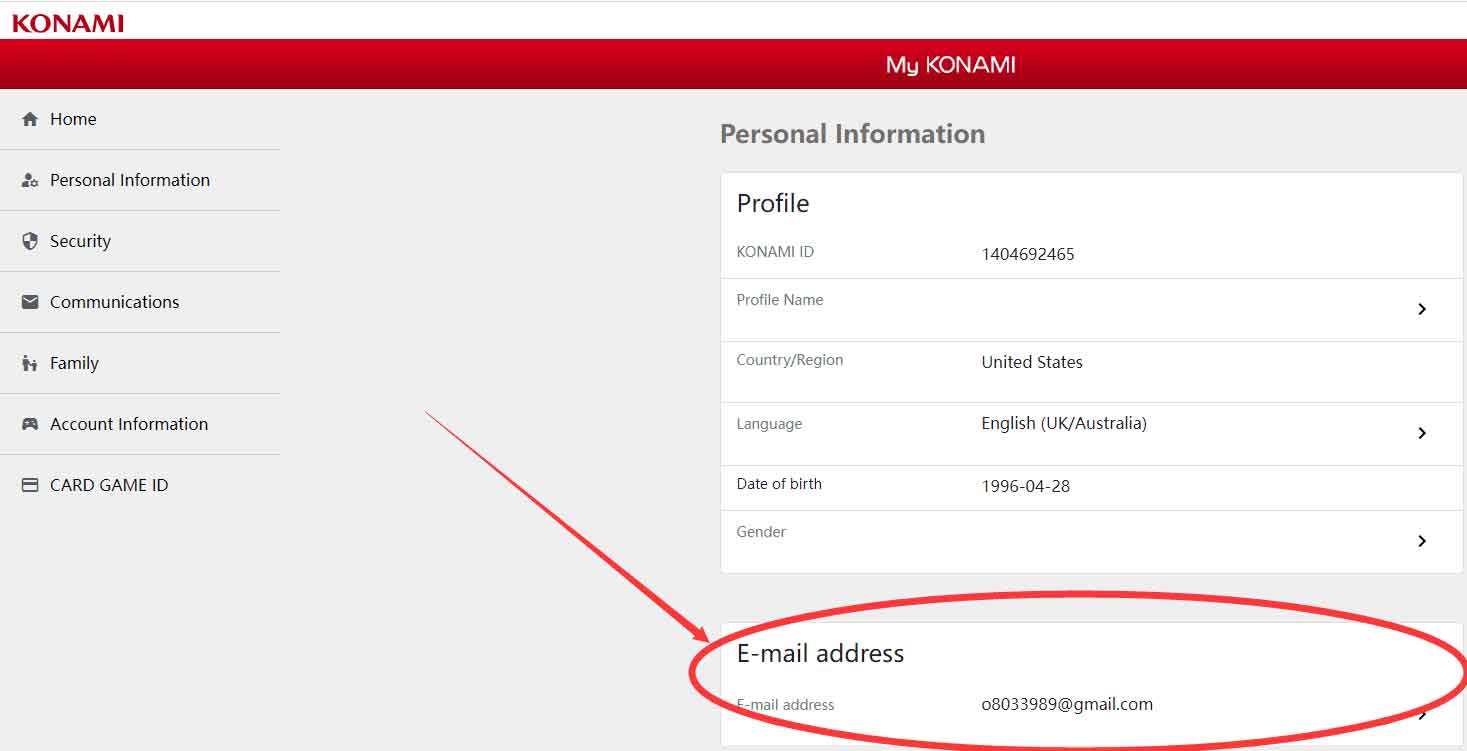 ⑥ Enter an E-mail address your own,then Enter verification code you got.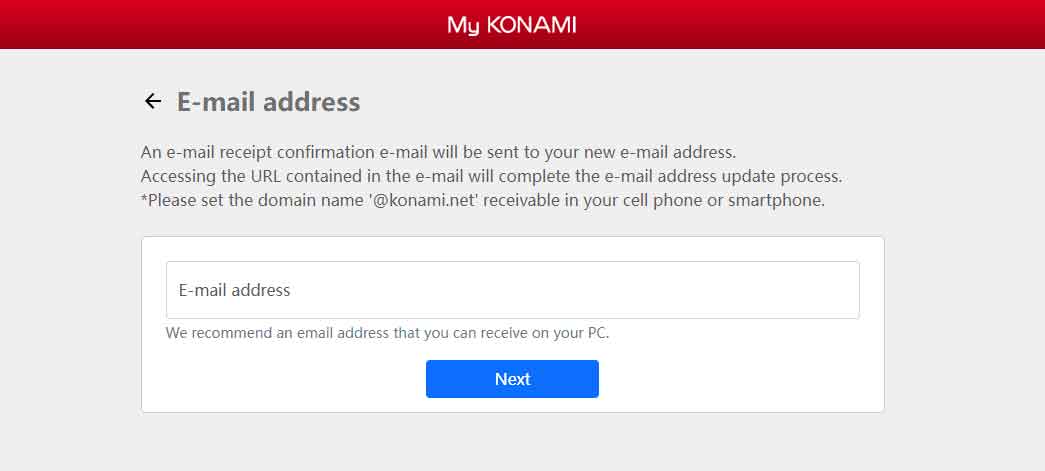 ⑦ Change Konami account password
Click Security then Click your password.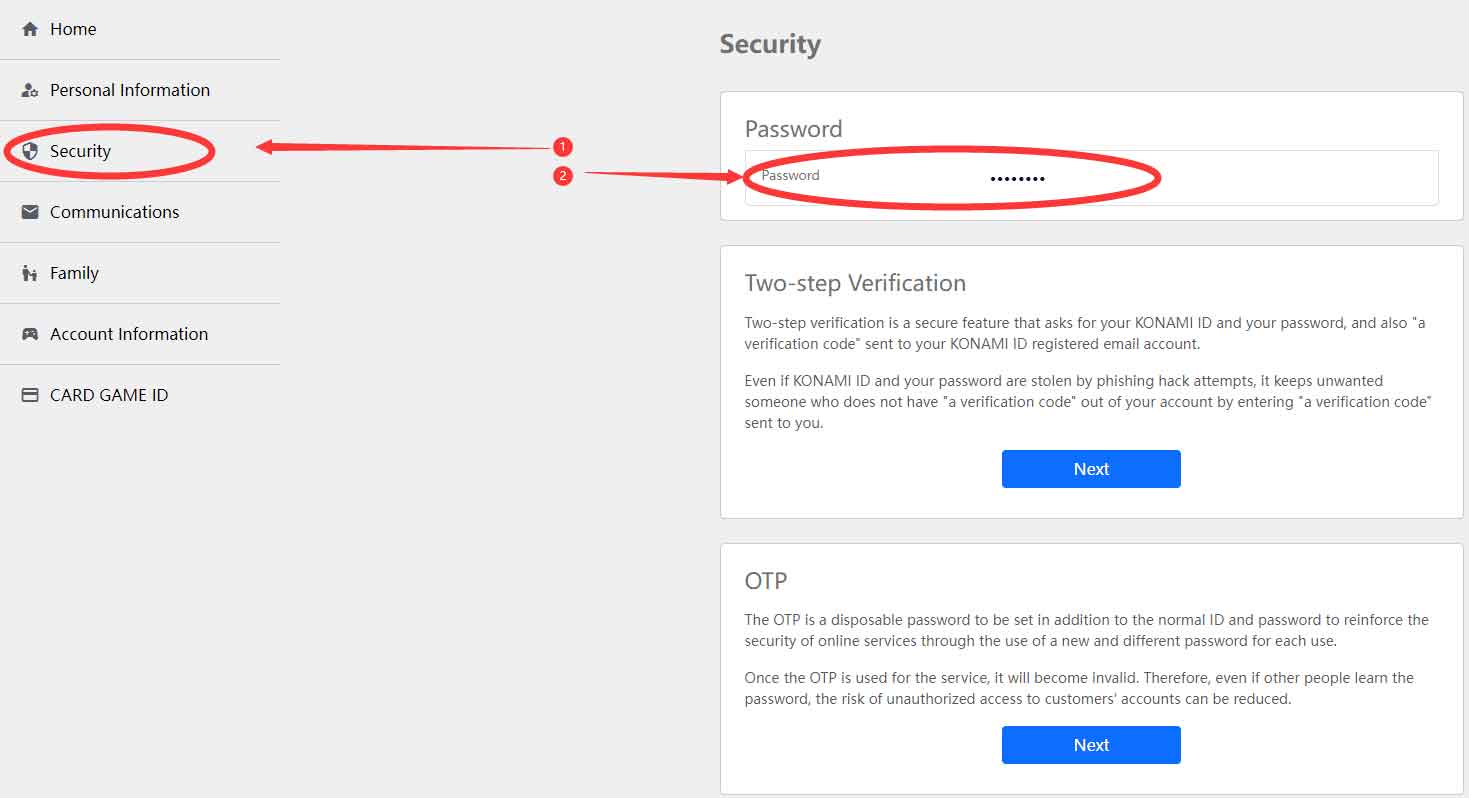 ⑧ Enter current password and your new password,then click update.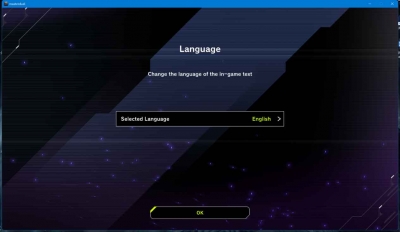 18
Apr
We will provide you with a new Konami account,you are free to bound this Konami account to your Android/IOS/Playstation/Xbox/Steam The following pictures shows the tutorial of how to bound Konami account to your own device.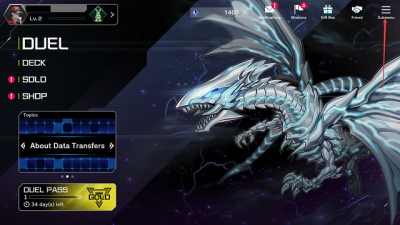 15
Apr
Users of platforms (including PC/Steam, PS4/PS5, Android/iOS, Nintendo Switch & Project Scarlett) who to transfer data to other consoles, the you just need to operate according to the following figure.