NBA 2K22 Locker Codes
NBA 2K22
Date: Oct/09/21 10:32:30
Views: 166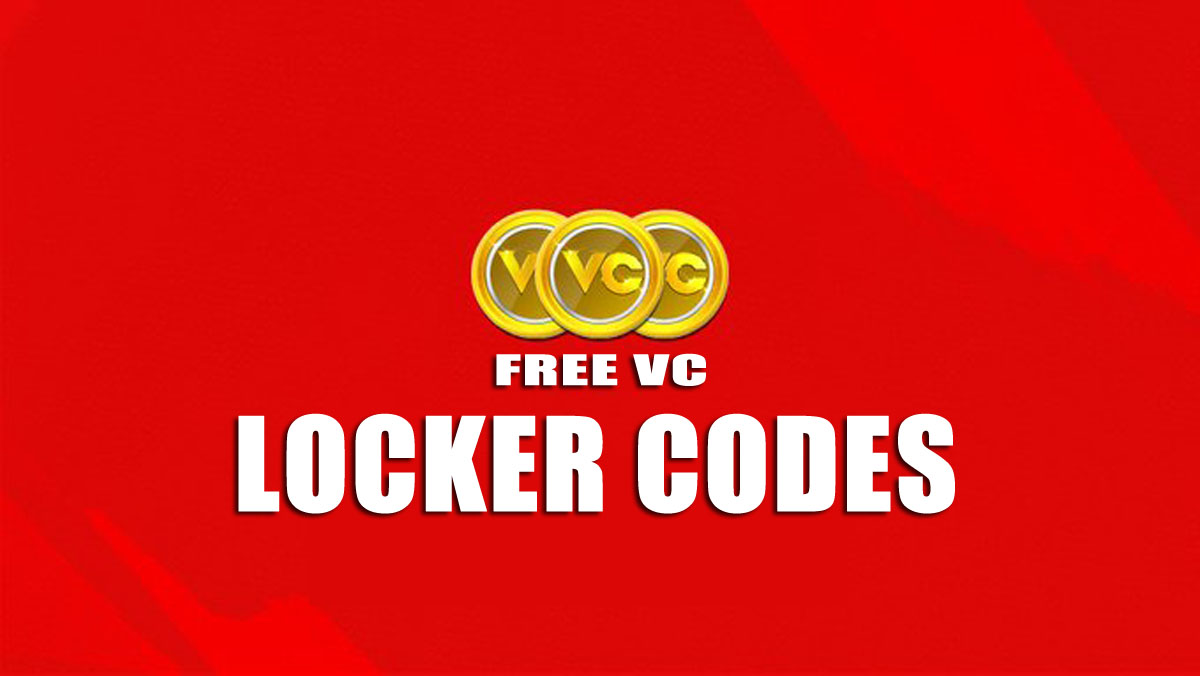 NBA 2K22 is officially live, which means it's time for a new year of Locker Codes. So, there are four things you need to know – what the locker codes are, how to get locker codes, all active locker codes list, and how to redeem codes, aka where to enter locker codes in NBA 2k22. Well, we'll be covering these points in this guide.

NBA 2K22: What Are Locker Codes?

NBA 2K22 Locker Codes are text-based codes that can be entered into the game for the chance to win MyTeam rewards such as Packs, Tokens, Players, 2K22 MT, and much more.

While locker codes never last too long, it's always worth redeeming them when they pop up, which is usually every week or so.

Each code is a three-segment combination of letters and numbers.

Do Locker Codes Expire?

Yes. Well, sort of. Most NBA 2K Locker Codes will expire after one week. However, some locker codes never expire. 2K also distributes locker codes using influencers, and these expire in 6 hours usually.

Can I Use A Locker Code Multiple Times?

No. Once you use a code, you cannot use it again. In the past, it was possible, but now 2K has blocked this.

How To Get NBA 2K22 Locker Codes?

Typically new locker codes are released every week from official sources affiliated with the game. So you want to keep an eye on social accounts related to NBA 2K. That includes the 2K's Twitter, Instagram, and more channels. We would suggest you turn on notifications or check in every couple of days.

NBA 2K22: How to Redeem Locker Codes?

How to redeem. It's a bit different this year — the method to enter and redeem these has changed slightly.

Here's what to do to enter and redeem locker codes in MyTEAM:

• Enter MyTEAM and stay on the Home tab
• Select MyTEAM Community Hub on the bottom right
• Select Locker Code on the bottom left
• Enter the code, which is not case sensitive but does require the hyphens

In addition, you can use this method in The City for next-gen locker codes:

• Enter The City (MyCAREER) and open the Start Menu
• Go to the far right Options/Quit tab
• Select Locker Codes
• Enter the code, which is not case sensitive but does require the hyphens

You can also redeem your Locker Codes using your mobile phone with the help of the My NBA 2K22 app for iOS or Android.

It looks like this will be the standard method for NBA 2K22 locker codes moving forward, but we haven't been able to confirm if codes specific to The City are redeemable in MyTEAM or vice versa.

If you enter the code and aren't seeing the rewards in your inventory, exit out of the mode and go back in, at which time they should be there.

NBA 2K22 Locker Codes List

Below is a list of all Locker Codes in NBA 2K22 that are currently available.
| | | | |
| --- | --- | --- | --- |
| Release | Locker Code | Reward | Expiration |
| 10/2/21 | DUNKTOBER-PACK-OR-BADGE | Dunktober Pack or Slasher Badge Pack | 10/9/21 |
| 10/5/21 | 2K22-PRO-AM-BANNER | Pro Am Player Banner | 10/12/21 |
| 10/6/21 | MYTEAM-PRIMETIME-IGUODALA | Primetime IV Pack, Nike Gold Shoe Pack, or Clutch Shooter Badge Pack | 10/12/21 |
| 10/9/21 | FLASH-2-PACKS-IN-MYTEAM | Flash 2 Pack, Nike Gold Shoe Pack, or 2 Tokens | 10/16/21 |

Each Locker Code is provided along with its potential prizes and expiry date. For the Locker Code to be valid, you must input it before the expiry date.

We'll be updating this page with all Locker Codes in NBA 2K22 all year long, so be sure to bookmark it and check back regularly for the latest updates. Also, let us know in the comments below what works and what doesn't work to keep it constantly updated!
Free VC Locker codes 2K22 News & Guides